The Easiest Bank Statement Converter to Use
DocuClipper accurately imports any bank statement to Excel and your accounting software, saving time and reducing errors.
Free 14-day trial. No credit card required.
Simplify Your PDF Bank Statement Extraction in Three Easy Steps
Discover why DocuClipper is the go-to solution for OCR data extraction for PDF bank statements and credit card statements, and seamless accounting software integration.
Step 1: Upload Your PDF Bank Statements
Easily upload your PDF bank and credit card statements to DocuClipper's secure platform.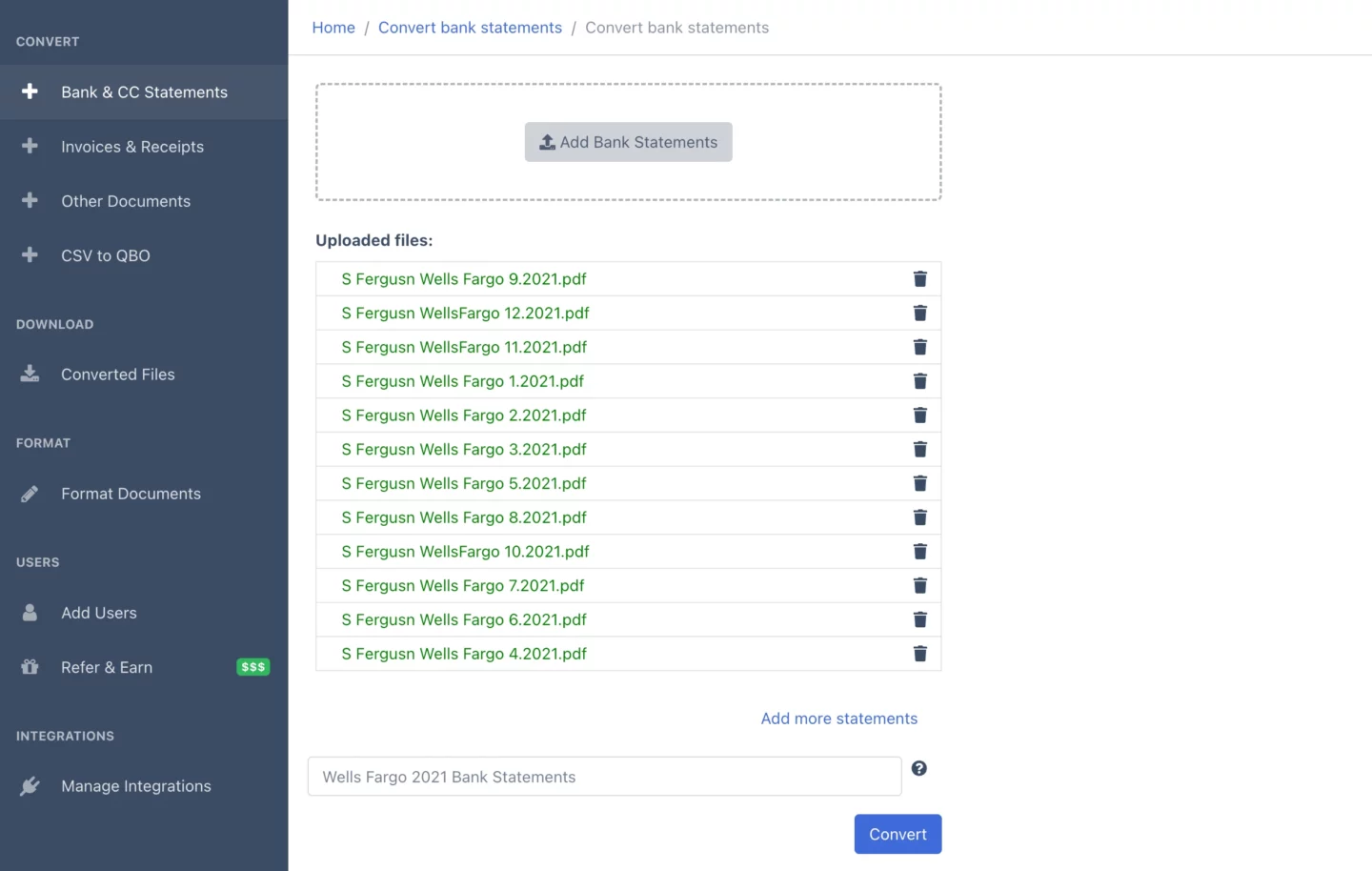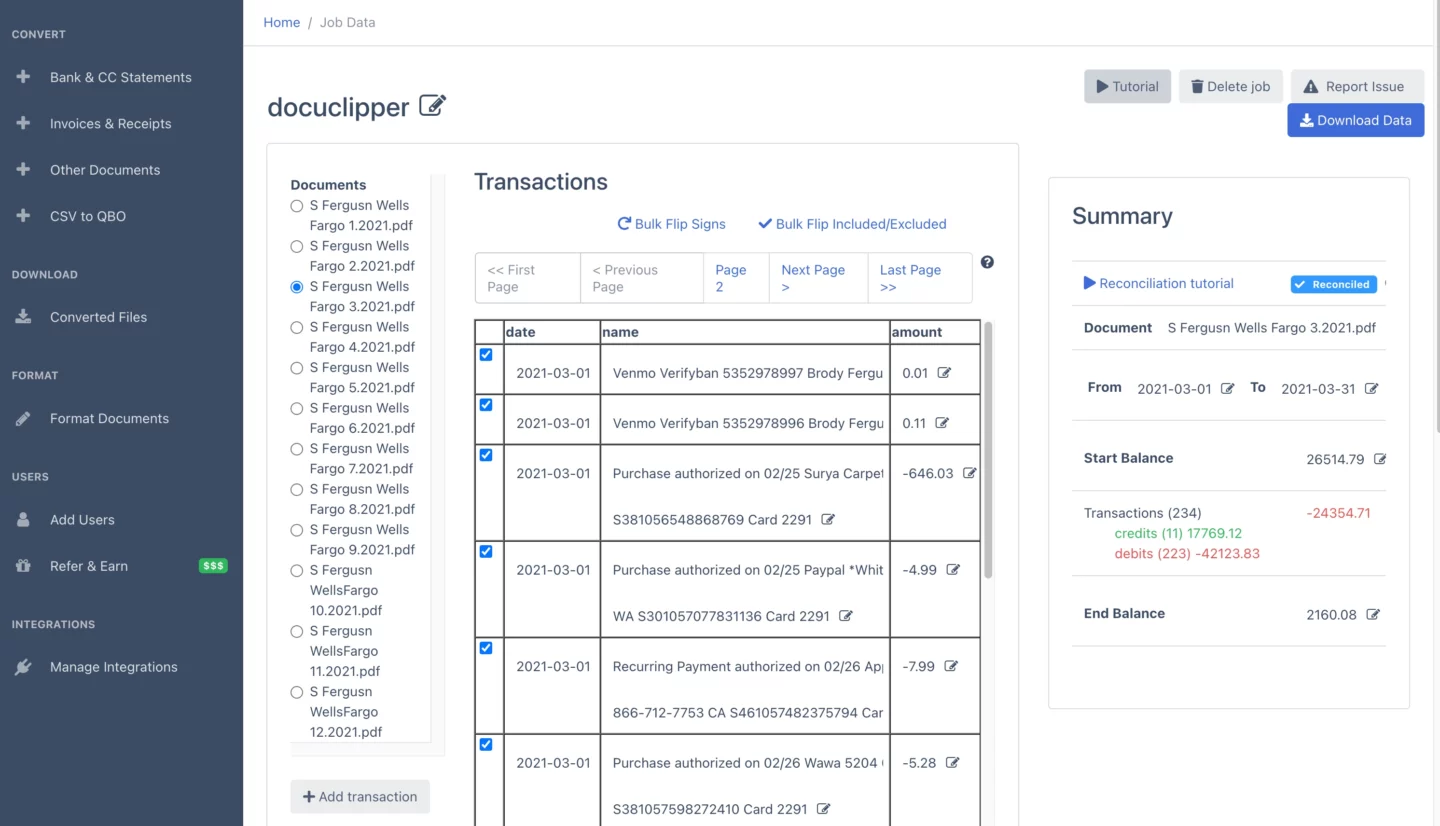 Step 2: Data is Extracted Automatically
DocuClipper's advanced OCR technology automatically extracts the relevant data from your financial documents with accuracy and precision.
DocuClipper is Extremely Easy to Use,
Regardless of Your Technical Skills
Try the #1 Bank Statement Converter
Free 14-day trial. No credit card required.