Accurately Convert Bank Statements to Excel, CSV, or QBO in seconds
DocuClipper automatically converts any PDF bank statements to Excel, and CSV to QBO saving time and reducing errors.
Free 14-day trial. No credit card required.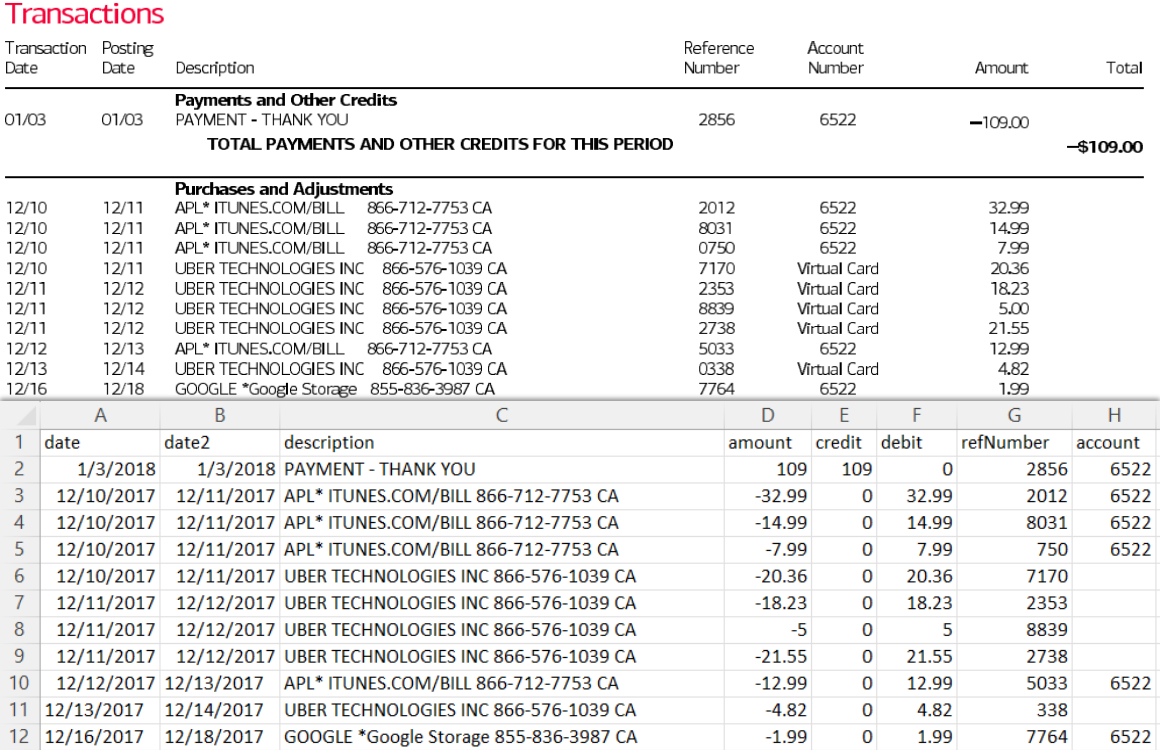 TRUSTED BY THOUSANDS OF BUSINESSES ACROSS THE GLOBE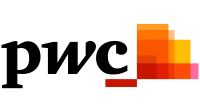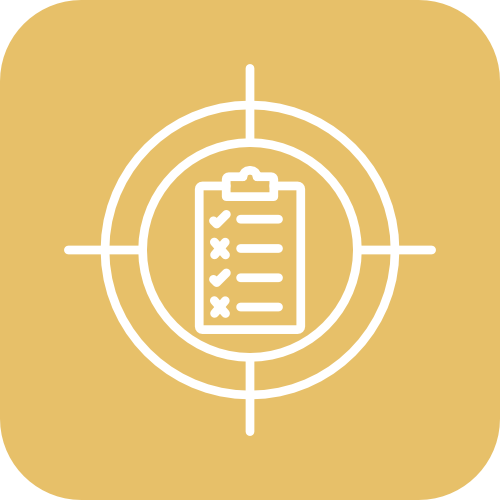 Enjoy 99% accuracy in document conversion with our state-of-the-art OCR technology.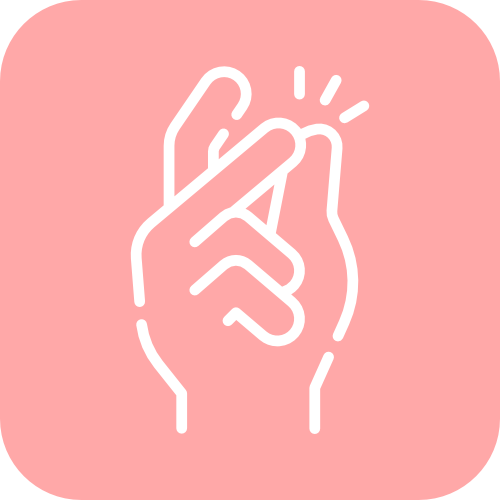 Convert your documents in seconds, increasing your productivity and efficiency.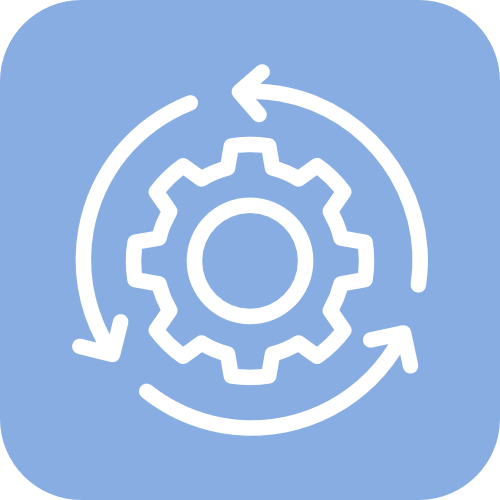 Fully automated PDF processing that requires no manual intervention or complicated templates.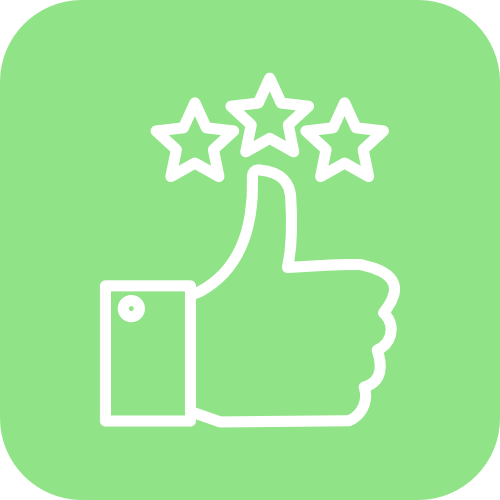 Benefit from our expert customer support, always ready to assist you in navigating through any challenge.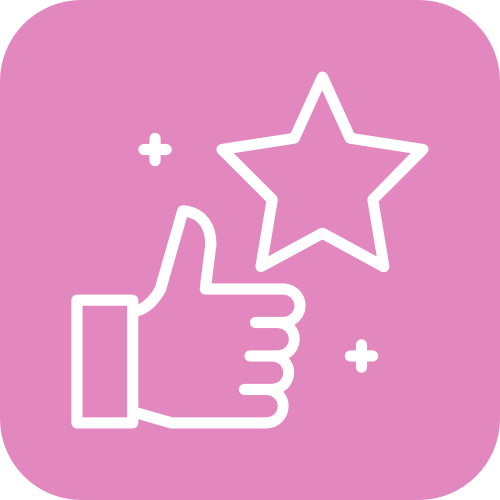 Rated as the #1 Bank Statement Converter, with unmatched accuracy and ease of use.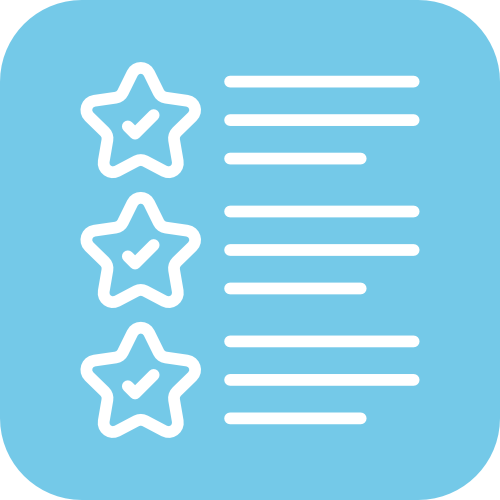 Advanced features such as multi-account detection and automatic reconciliation save you time.
Works with Any Bank Statement
DocuClipper automatically pulls the transactions, dates, account numbers, and other relevant data from any scanned or digital bank statement.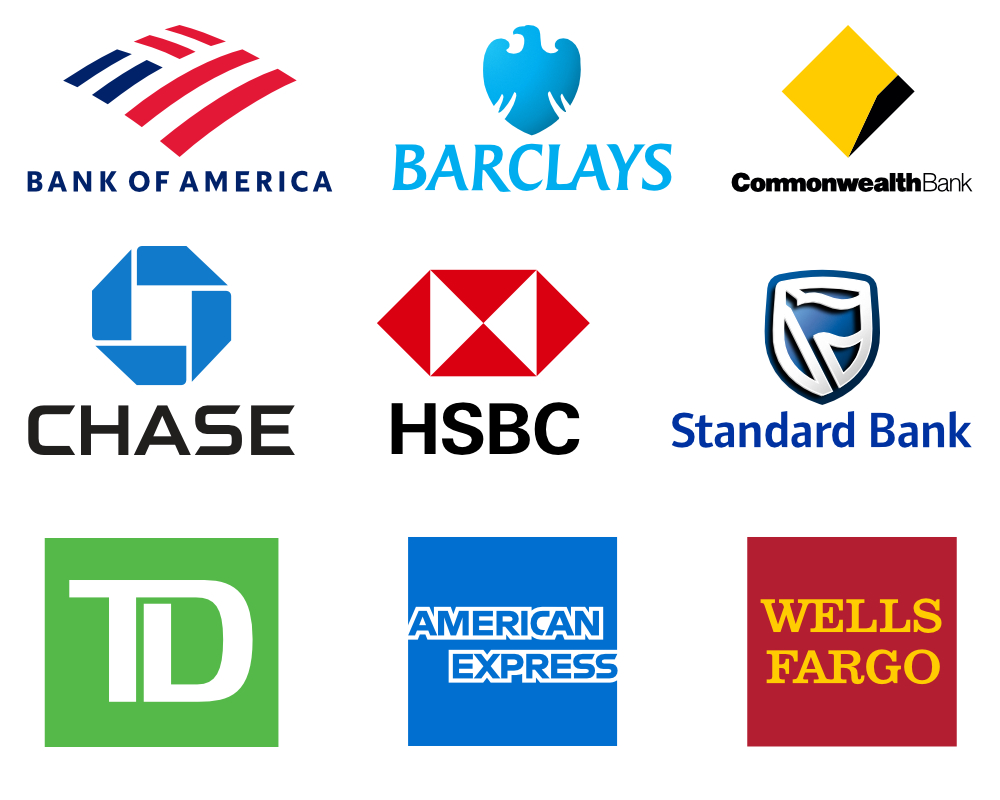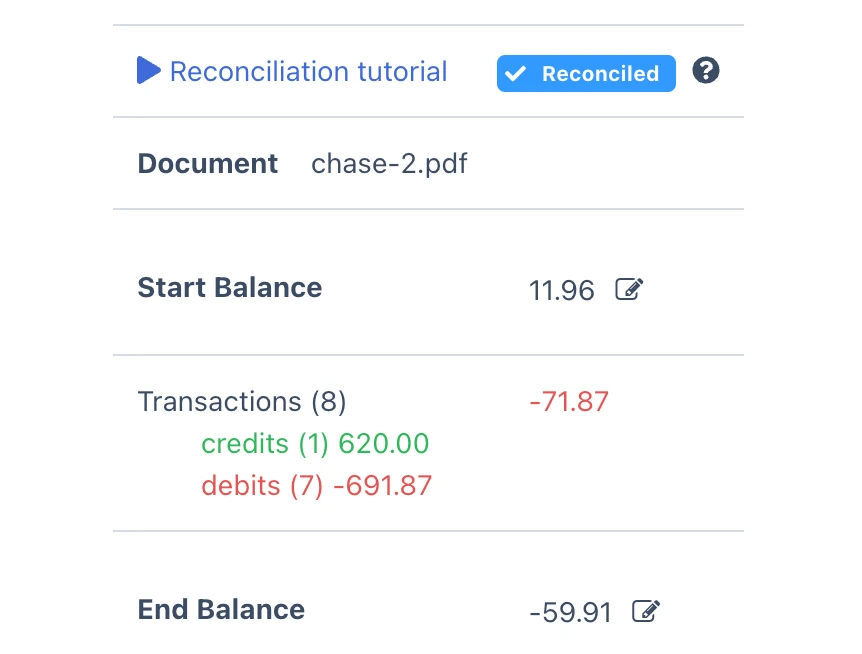 Guaranteed Accuracy through Reconciliation
Conversion accuracy is ensured by automatic reconciliation, which compares transaction totals to summary information on the statement. If everything checks out, the statement is identified as reconciled, saving you time and manual review.
Streamlined Batch Conversion of Bank Statements
Efficiently and accurately convert multiple bank statements with our seamless batch processing feature, designed to save you time and reduce errors.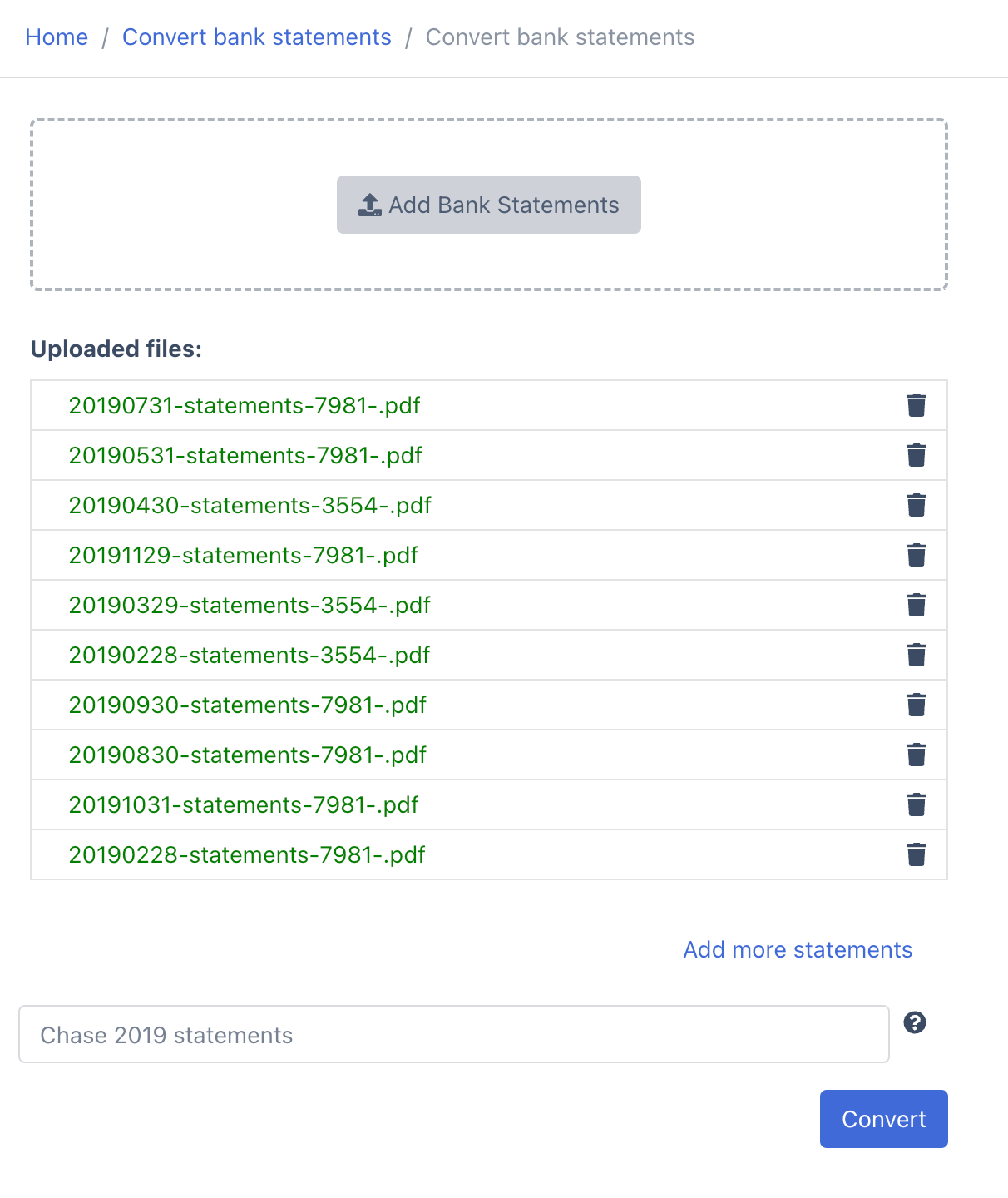 Simplify Your PDF Bank Statement Extraction in Three Easy Steps
Discover why DocuClipper is the go-to solution for PDF bank and credit card statement conversion.
Step 1: Upload Your PDF Bank Statements
Easily upload your PDF bank and credit card statements to DocuClipper's secure platform.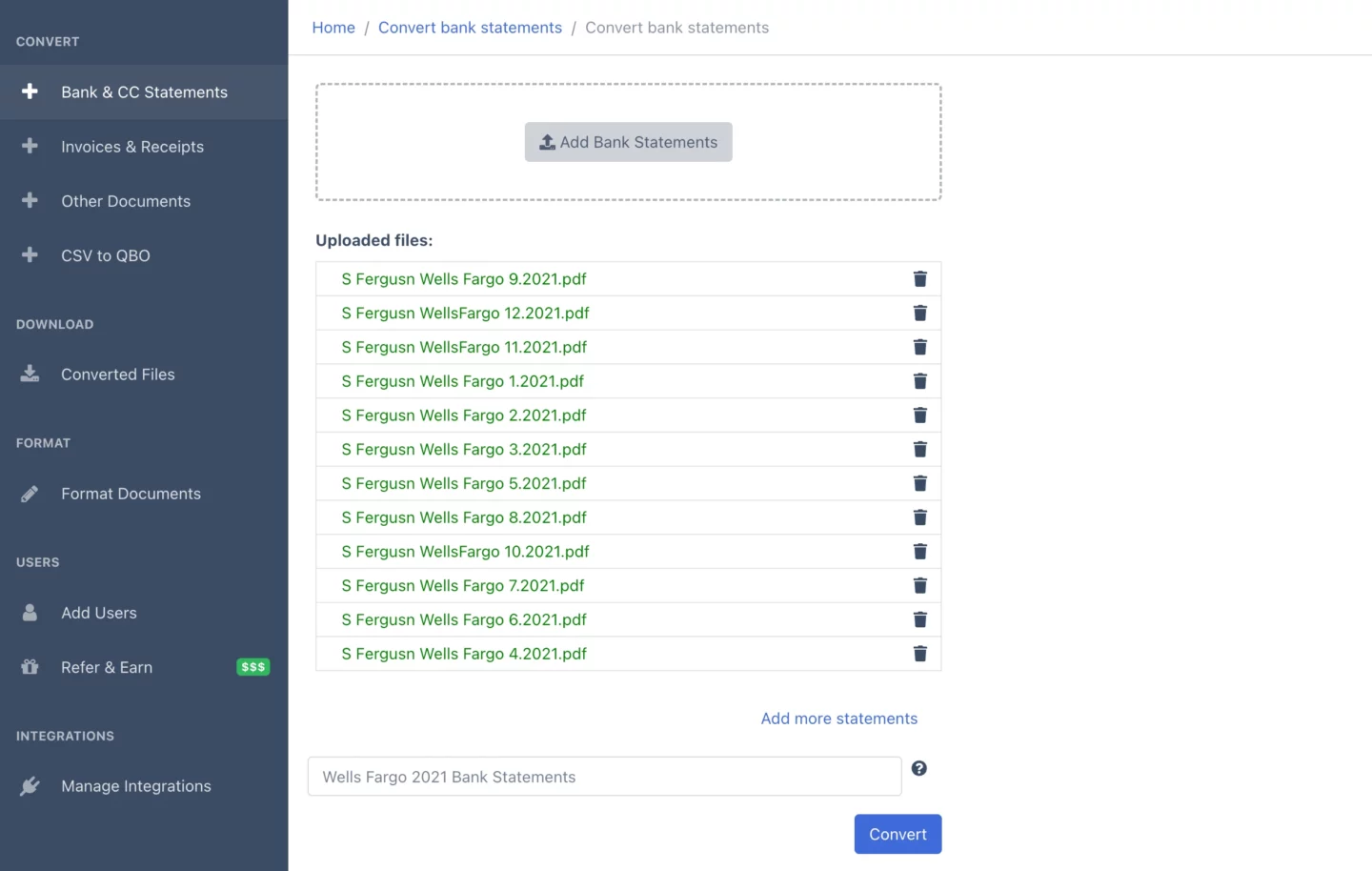 Step 2: Data is Extracted Automatically
DocuClipper's advanced OCR technology automatically extracts the relevant data from your financial documents with accuracy and precision.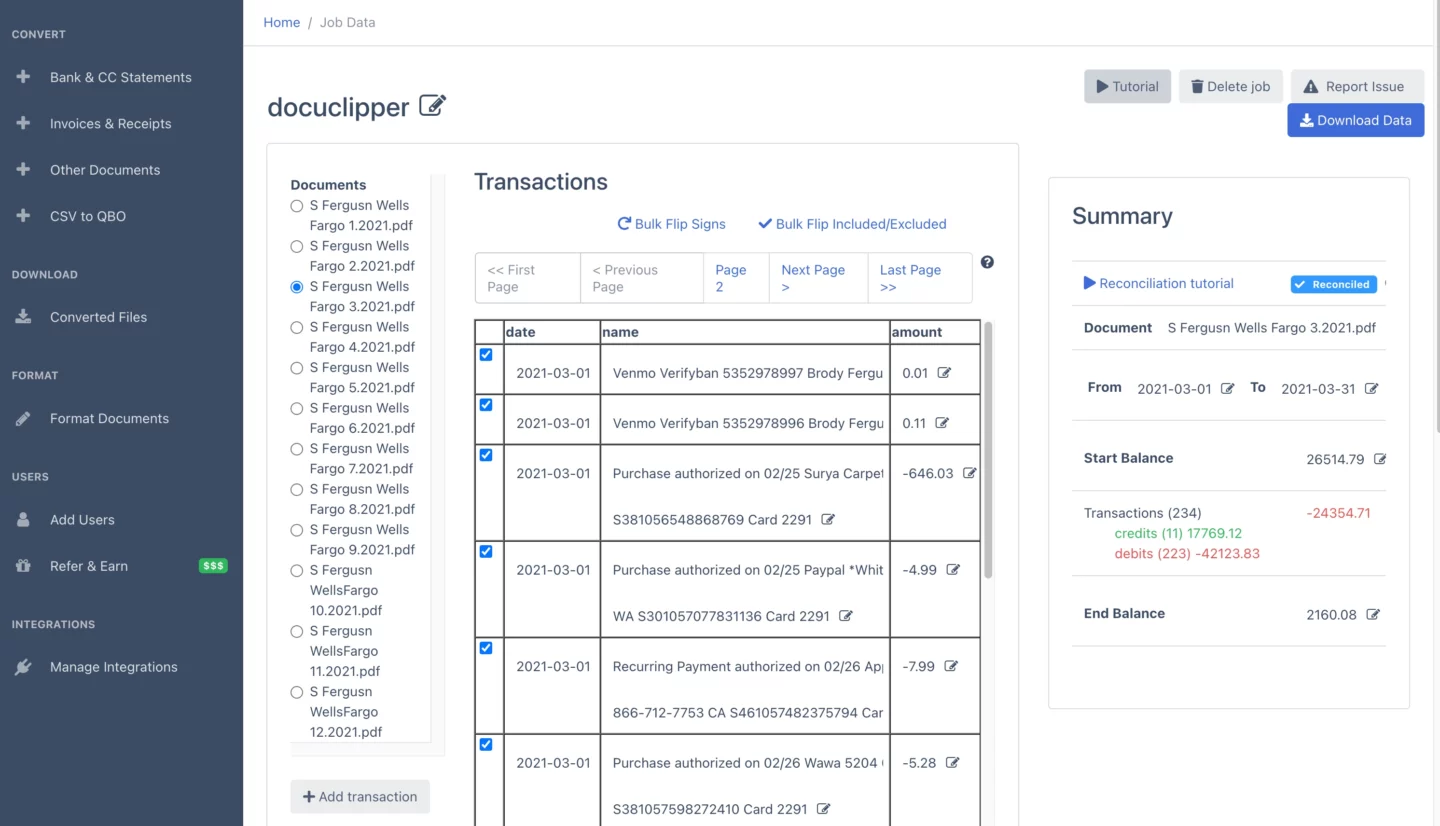 Step 3: Import the Data With One Click
Download the extracted data into Excel or import the data directly into your preferred accounting software (QuickBooks, Xero, or Sage).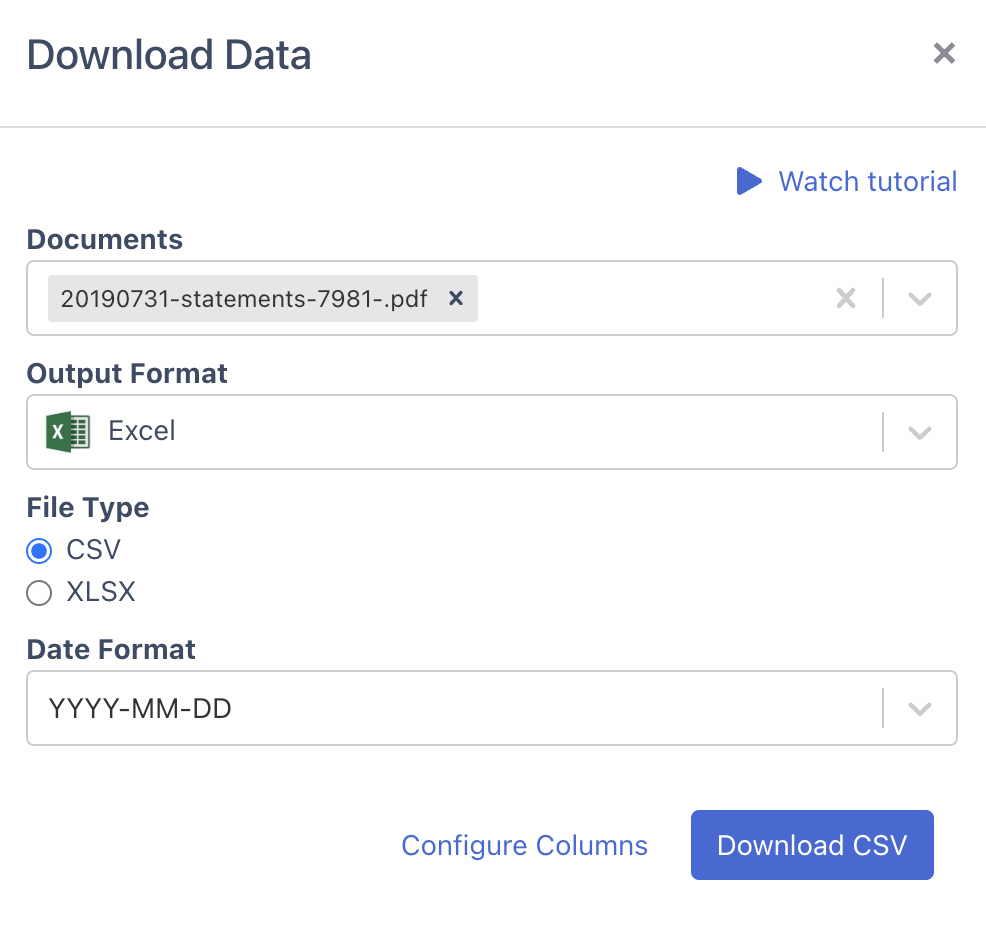 See Why Finance Professionals Love DocuClipper
Bank Statements Processed
Automatically Convert Any Bank Statement to Excel, CSV or QBO in Seconds
Free 14-day trial. No credit card required.
Frequently Asked Questions about Convert Bank Statements to Excel or CSV