After using DocuClipper to convert and download files, you might wonder where these files are stored on your account. This article will guide you on how to locate your converted files.
Locate Converted Files #
To locate your converted files and download them again, navigate to the "Converted Files" in the sidebar menu.
All files downloaded from DocuClipper are automatically saved here.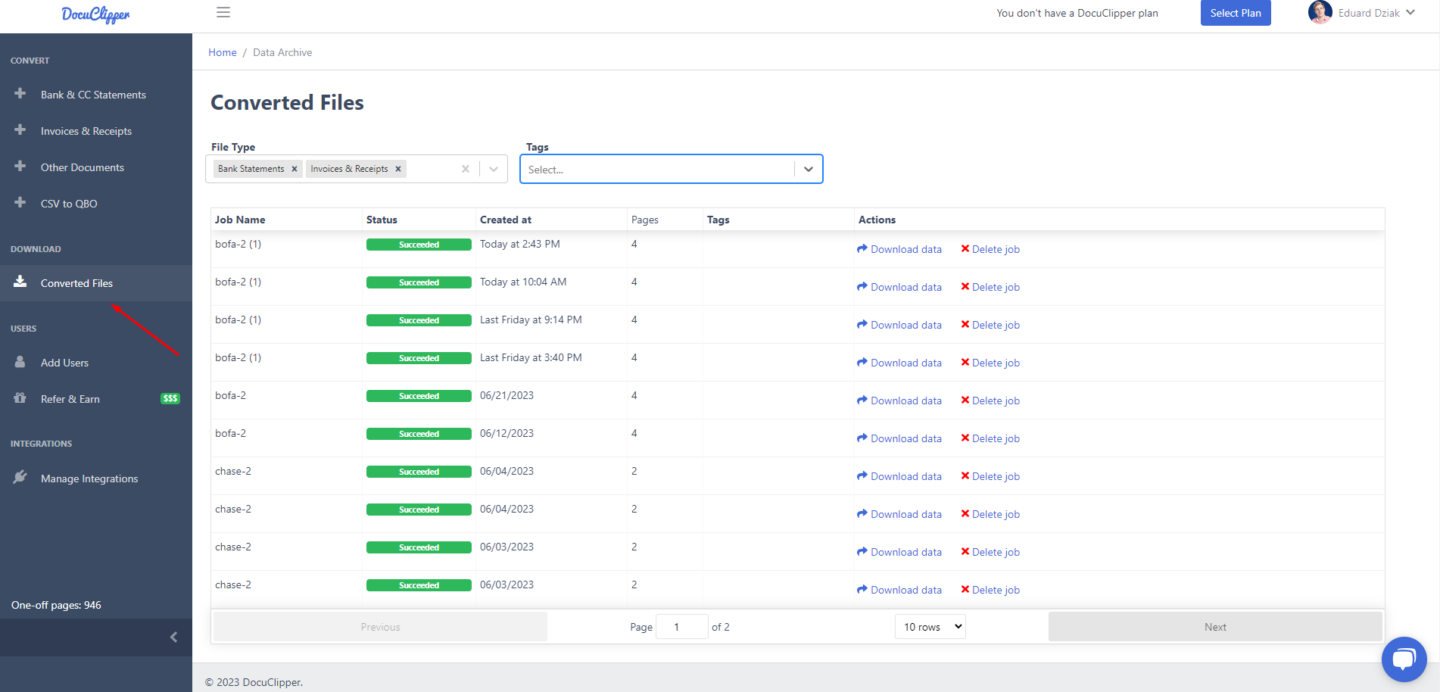 Tips for Managing Downloaded Files #
Organizing Your Files: To keep your files organized, you may want to use different tags to organize your converted files. (E.g. By customer name, period, etc.)
Conclusion #
Locating your converted files inDocuClipper is as simple as navigating to your "Converted Files". Remember to manage your files regularly to ensure easy access and organization. If you have any further questions, feel free to reach out to our support team.