While DocuClipper supports most bank and credit card statements, there may be instances where certain documents are not supported. In such cases, you can create a custom template for the unsupported document or you can use Automatic Conversion. This article will guide you through the process.
Automatic Conversion #
With DocuClipper, you can convert any PDF document into a spreadsheet without any configuration needed. Here's how:
Add Documents: Upload the documents you want to convert.
Automatic Conversion: Once the documents are uploaded, the data will be automatically converted.
Download Data: Click on "Download Data" to get your converted data.
Select Number of Columns: Decide how many columns the data will be split into and click on "Download XLSX".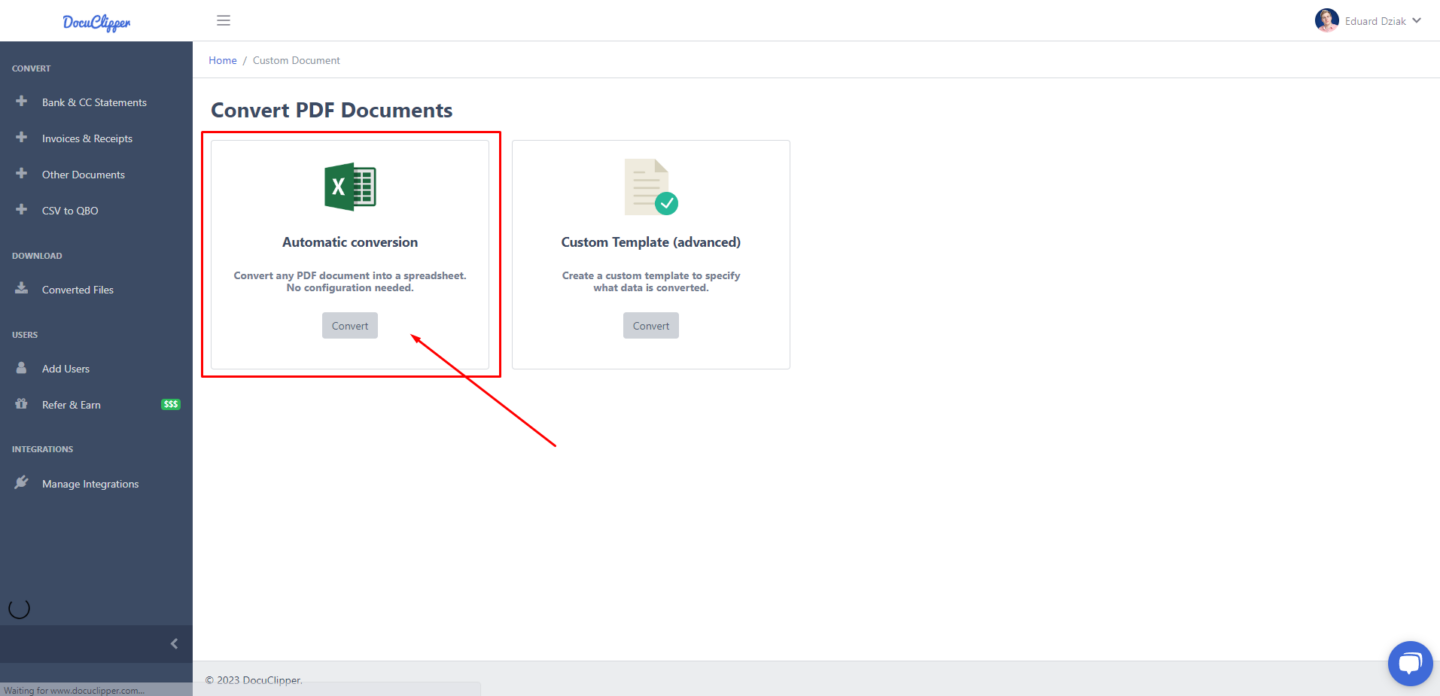 Create a Custom Template #
For a more detailed guide, you can watch our video tutorial on how to create a custom template for any statement that is not already supported.
Start the Template Creation Process: Click on "Other Documents", then click on "Create Template".
Name Your Template: Give your template a name that will help you identify it later.
Upload the PDF: Drag and drop the PDF document into the designated area.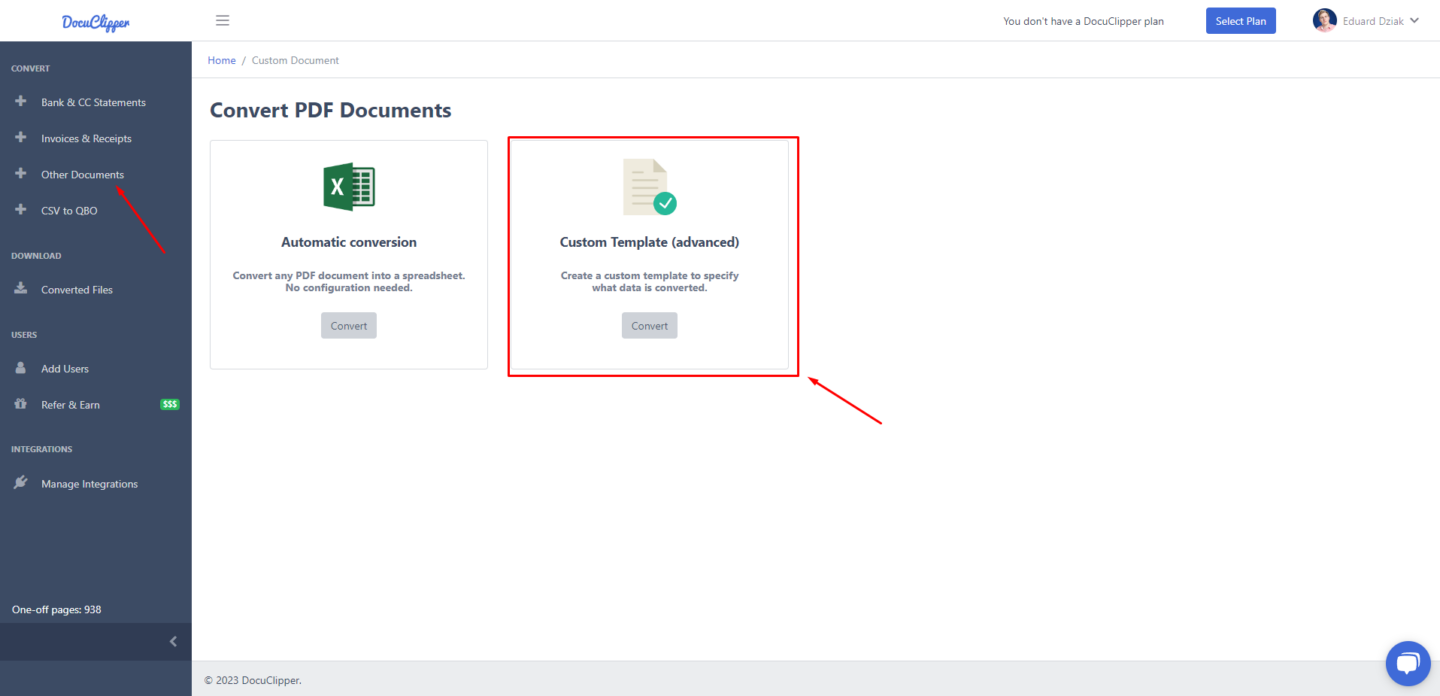 Extracting Data #
Navigate to the Appropriate Page: Use the thumbnails on the left to go to the page containing the data you want to extract.
Select the Data: Click and drag to select the data you want to extract. Choose the field type (in most cases, this will be a table) and specify the number of columns.
Mark Column Starts: Drag the blue bars to mark where the columns start.
Export the Data: Click on "XLSX" or "CSV" to download a spreadsheet with the extracted data.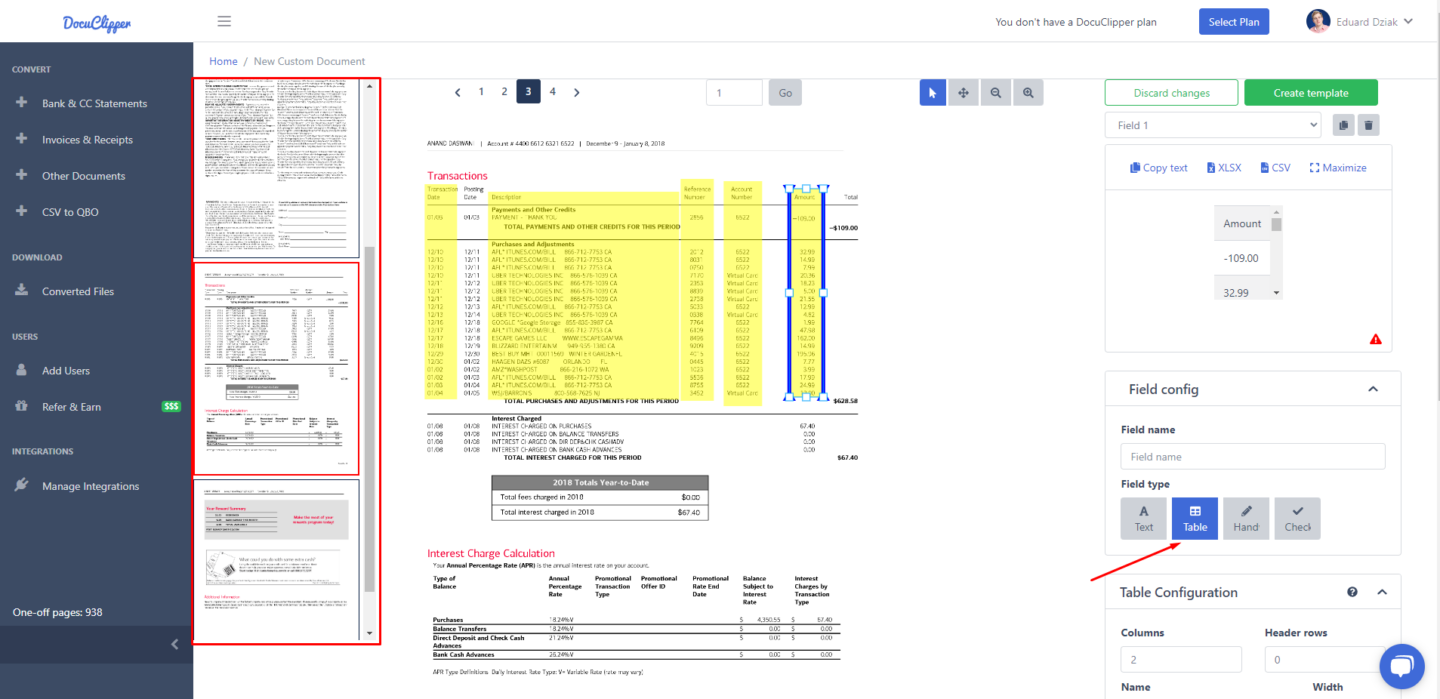 Saving and Using the Template #
Save the Template: If you need to process more documents of the same type in the future, save the template by clicking on "Create Template".
Process More Documents: To process more statements, go to "Other Documents", search for the template you just created, and drop in the PDFs. The data will be extracted automatically.
Add More Templates: To create more templates, simply click on "Add new document" button and follow the previous steps.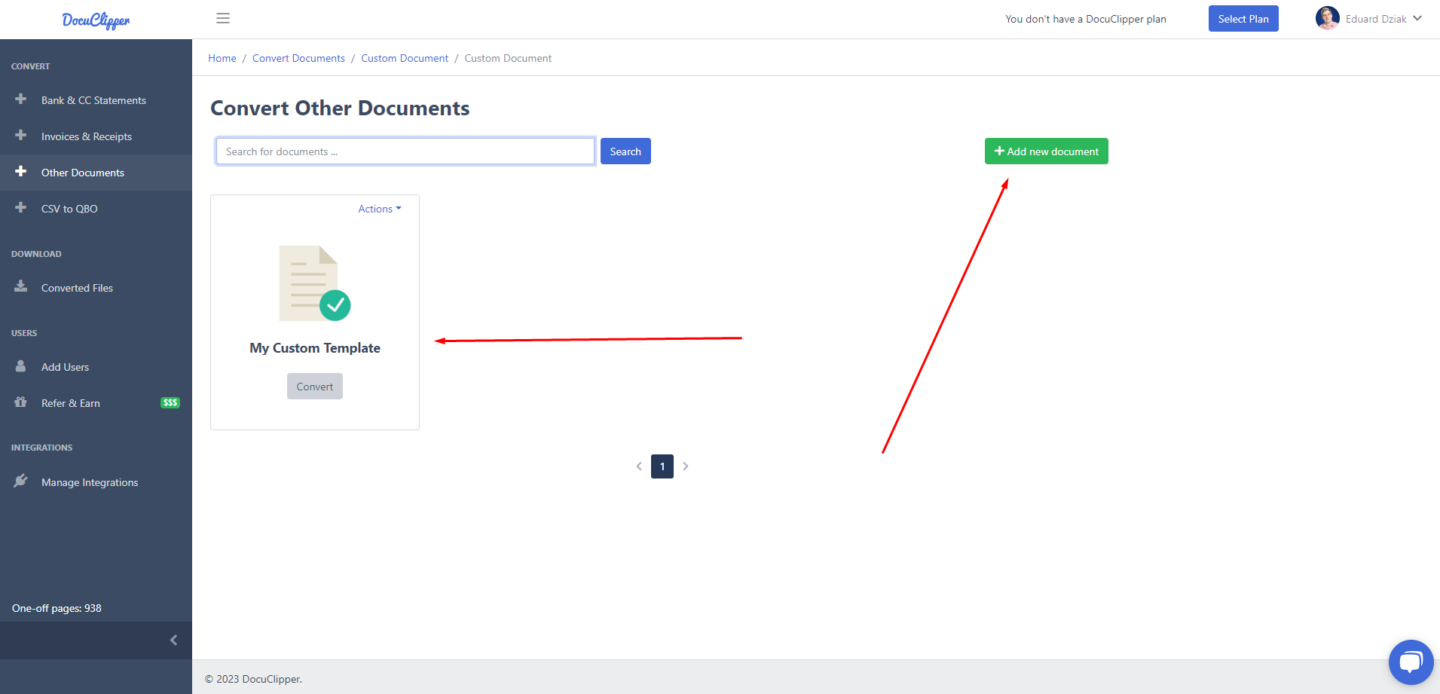 Requesting Bank Statement Support #
If you prefer not to create a custom template, you can request customer support to add support for your specific bank statement. To do this, reach out to our customer support team with details of the bank statement you need support for. Please note that it might take a couple of days for the support to be added.
Conclusion #
Creating a custom template in DocuClipper allows you to extract data from any document, even if it's not natively supported. If you encounter any issues or have any questions, feel free to reach out to our support team.