After subscribing to DocuClipper, you may need to access invoices for your subscription billing and records. Here are the steps to find DocuClipper subscription invoices:
Go to DocuClipper login and log in to your DocuClipper account.
At the main dashboard, click on your name in the top right corner and select "Settings".
In the settings menu, click on "Plan & Billing".
Click on "Manage Billing & Download Invoices". This will direct you to Stripe.
In Stripe, you can view and download invoices for your DocuClipper subscription billing history.
Locate the specific DocuClipper invoice you need and download it.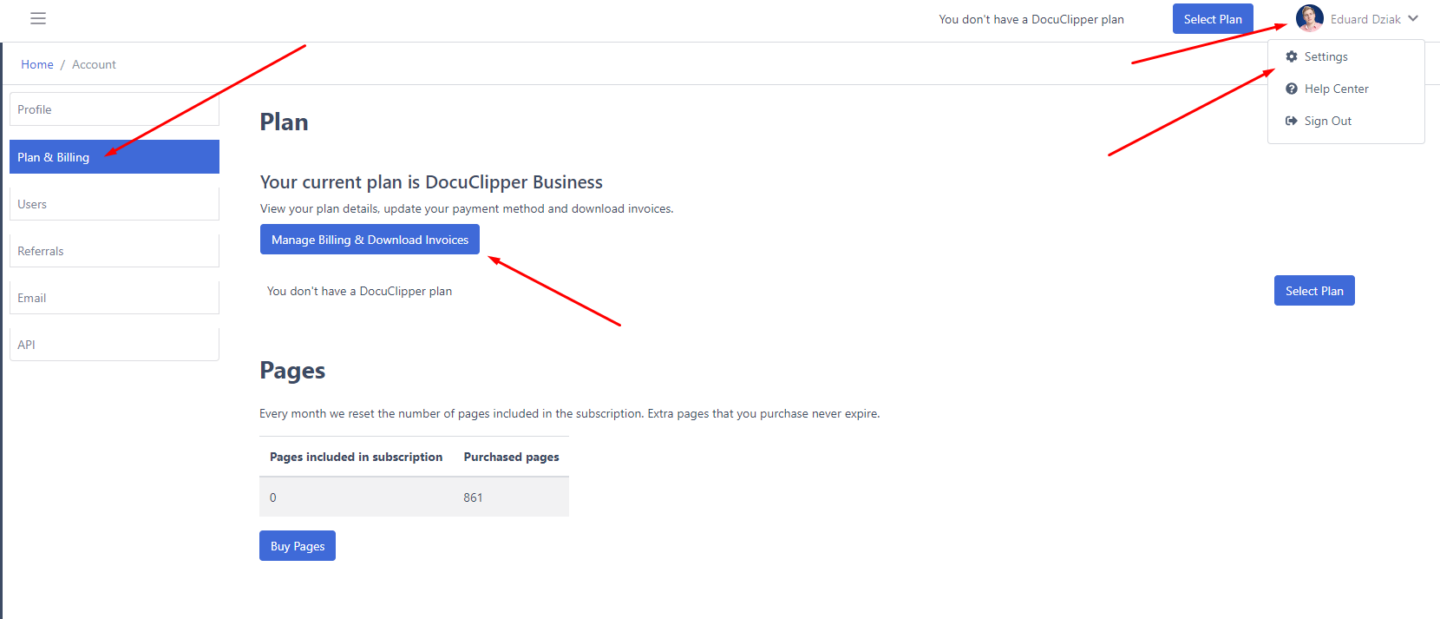 If you have any issues finding or accessing DocuClipper subscription invoices through your account, please contact our customer support team for further assistance.