In DocuClipper, you have the flexibility to customize the date format when downloading your files. This article will guide you through the process of changing the date format to your preferred style, such as DD/MM/YYYY.
Steps to Customize Date Format #
Start the Download Process: Initiate the process of downloading the file from DocuClipper.
Access the Dropdown Menu: As you proceed with the download, you will encounter a dropdown menu. This menu allows you to modify the date format.
Select Your Preferred Date Format: From the dropdown menu, select your preferred date format. For instance, you can choose the DD/MM/YYYY format.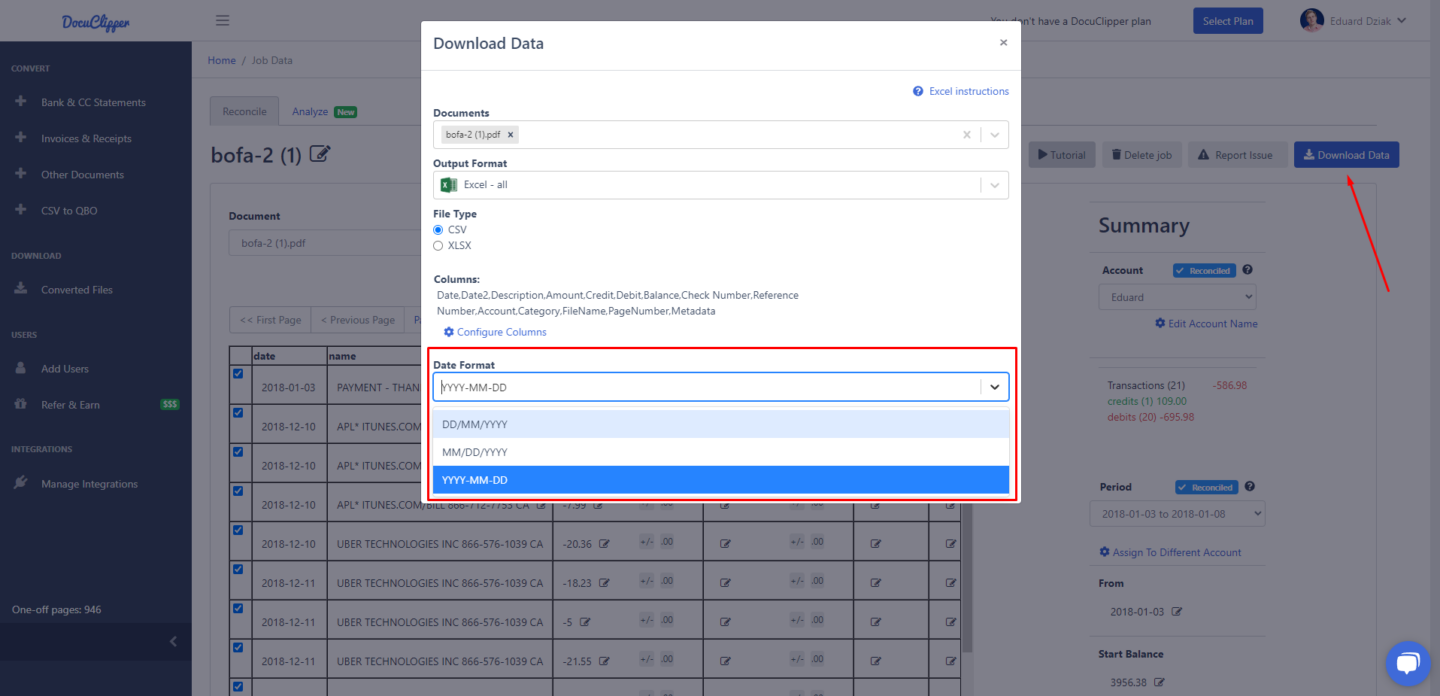 Video Tutorial #
For a more detailed guide, you can watch our video tutorial on how to download data and customize the output format with DocuClipper. The video provides a step-by-step walkthrough of the process, making it easier for you to understand and apply.
Conclusion #
Customizing the date format in DocuClipper is a straightforward process. With just a few clicks, you can set your preferred date format and ensure your data is presented exactly how you want it. If you encounter any issues, feel free to reach out to our support team for assistance.